Take it from a four year car chella-camping veteran, surviving the desert heat out in Indio is no easy task. To prepare yourself and your campsite for 3 nights of musical heaven, follow these tips on how to conquer any festival camping experience like a pro.
1. Shade on shade on shade
This should be an obvious tip but there's more than one way to make sure you stay out of direct sunlight and stay cool in the shade while camping out in the desert. A pop-up canopy tent should be one of the first items you invest in. For our campground for 4 people, we use a 9 ft x 9 ft canopy that acts as our main HQ. A major pro-tip about your canopy to remember: lower it when you're not using it. The wind out in Indio comes out of nowhere and is crazy powerful. In really high winds, take the canopy part off exposing just the frame. Bring sheets/tarps/tapestries for additional shade. The overhead shade just isn't enough in that desert sun. Using a tapestry, lightweight sheet or tarp that you can attach to your canopy using bungee cords to act as walls from the sun and also helps you to find your site in the sea of similar looking campsites.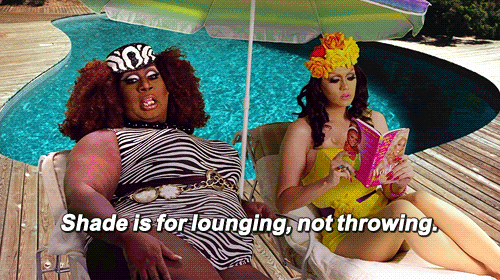 2. Plastic tent stakes are your friend
Year after year, campers get their metal tent stakes that come with their tents & camping gear thrown away by security upon arrival. Metal stakes are NOT ALLOWED because apparently they're pretty dangerous and could poke someone's eye out. Hence this pro-tip: get hella plastic tent stakes. They go for about $6-$8 for a pack of 6 on Amazon and are more than worth it. Use them for your canopy, your tent and anything else that needs to be held down. Just don't forget your mallet to be able to hammer them in.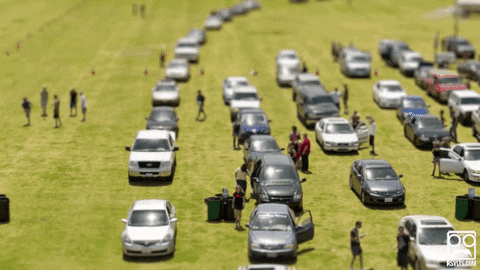 3. Arm yourself with a bandana or rave mask
The biggest mistake we made at our first Chella was not bringing a bandana. We read all the checklists on the interwebz and several had bandana on them but thought, why would I need this? Fast forward to the second night of weekend one and cue the sandstorm to answer our silly question. Keep the dust, sand, grass and whatever else lurks on the festival grounds from being ingested in your nostrils and caked into your eyes.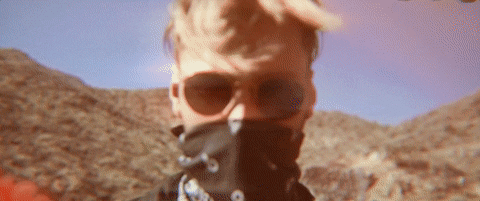 4. Use the camping showers — at least once (for everyone's sake)
Before our first Chella, we'd heard horror stories about the showers on the campgrounds. How gross they were, how long the lines were, the suggestion of getting VIP showers — blah blah blah. We brought our own standard camp shower but guess what, there aren't any trees in the desert to hold the bag up! So last year we decided to check out the available camping showers (the free ones of course) and were pleasantly surprised. There was no time limit, the shower trailers were super clean and there were even outlets available outside for the ladies who wanted to blow dry their hair after. To avoid the long lines, use the showers either: a.) really early in the morning while everyone is still snoozing b.) in the evening while everyone else still trying to keep the party going c.) around the 2-4pm time when people are already in the festival. Just be sure to check the shower availability times as they don't all stay open 24 hours.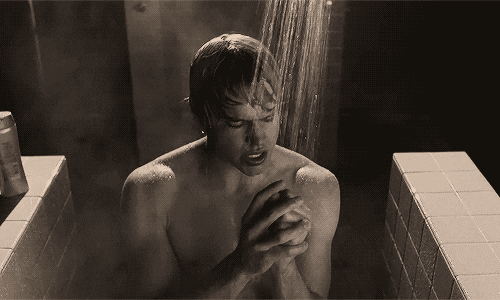 5. Stay charged up
Inside the festival and in certain locations around the campgrounds, there will be charging stations to revive your phone's dead batteries. But remember that thing you learned in economics class: supply & demand. The thousands of people around you are also fighting for the 6 available outlets trying to get their battery back to green. Invest in a solar charger, a power inverter (that you can connect to your car battery), or bring multiple portable battery packs.
6. Keep your food & drinks cold with dry ice
After a day in the desert heat, regular ice will quickly melt in your cooler. While there are ice trucks that patrol the campgrounds for you to buy, you'll be stocking up on ice almost every day. You'll still need ice to keep your food cold or to add to your drinks but try incorporating dry ice into your cooler configuration. Place dry ice blocks at the bottom of the cooler, put a cooking grate or charcoal grate (like you'd see in a BBQ grill) on top of the dry ice then pack your food and drinks on top. The dry ice will help keep everything colder longer and you'll have a smaller pool of water in your cooler by the end of the festival.
Other optional items/pro-tips for chella-camping:
Earplugs – for those late nights when the campsite next to you wants to keep partying but you're trying to regain energy for the next day
Personal misting machine – use to keep yourself cool at the campsite and if you really want to make your fellow festival go-ers happy, use the mister as you're walking through crowds at the stages. (Srsly, I once was called a humanitarian for misting music lovers in the hot desert sun.)
Bluetooth speakers – keep the party going at your campsite with portable bluetooth speakers
Pop-up changing tent – works well for taking quick showers & efficient for changing outfits because let's face it, changing clothes laying down in a tent isn't the easiest task especially when it's 90 degrees outside
Follow @SOLREPUBLIC on Instagram and follow our IG story throughout weekend one to see what it's like to camp out in Indio.
---
Have fun, stay safe and ENJOY THE MUSIC!